Looking for dark wordpress themes?
Most of the Websites are pretty whitish, and some people do prefer dark mode for many reasons such as niche demand like gaming, personal choice, easy on eyes and so on.
Dark wordpress themes are also pretty good for people with special accessibility especially for people with colour blindness.
Dark WordPress Themes
In theory you can pretty much turn any website into dark mode with bit of css or sometimes with in built theme options.
But, sometimes it's far from perfect and there are some things which is kinda hard to change if developers completely ignored dark mode.
Today We will share with you 5 Best dark themes for blogging in general.
So, let's get started
Nimbo is a WordPress theme for your blog. It has a minimal and clean design with several different layouts.
Theme comes up with 2 different header styles, 2 menu types in the header, 3 different blog layouts, 3 layouts for single pages, and there are 3 available areas for widgets in the footer.
Best part about this theme is…
Live switching between two different styles: light and dark. Each visitor can choose one of the color schemes (light or dark), and the theme will remember the choice of each visitor to improve the usability of the site.
Jannah takes a fresh look at the world of desktop publishing in today's modern age of content marketing.
And flips it on its head with a stunning design, fresh layout options, modern sharing options and integration of most popular extensions for WordPress for maximum flexibility.
Along with dark mode you will get tons of amazing features
Jannah is pretty fast WordPress theme several advanced developments behind the scenes to give you truly blazing page load speeds and website performance in general.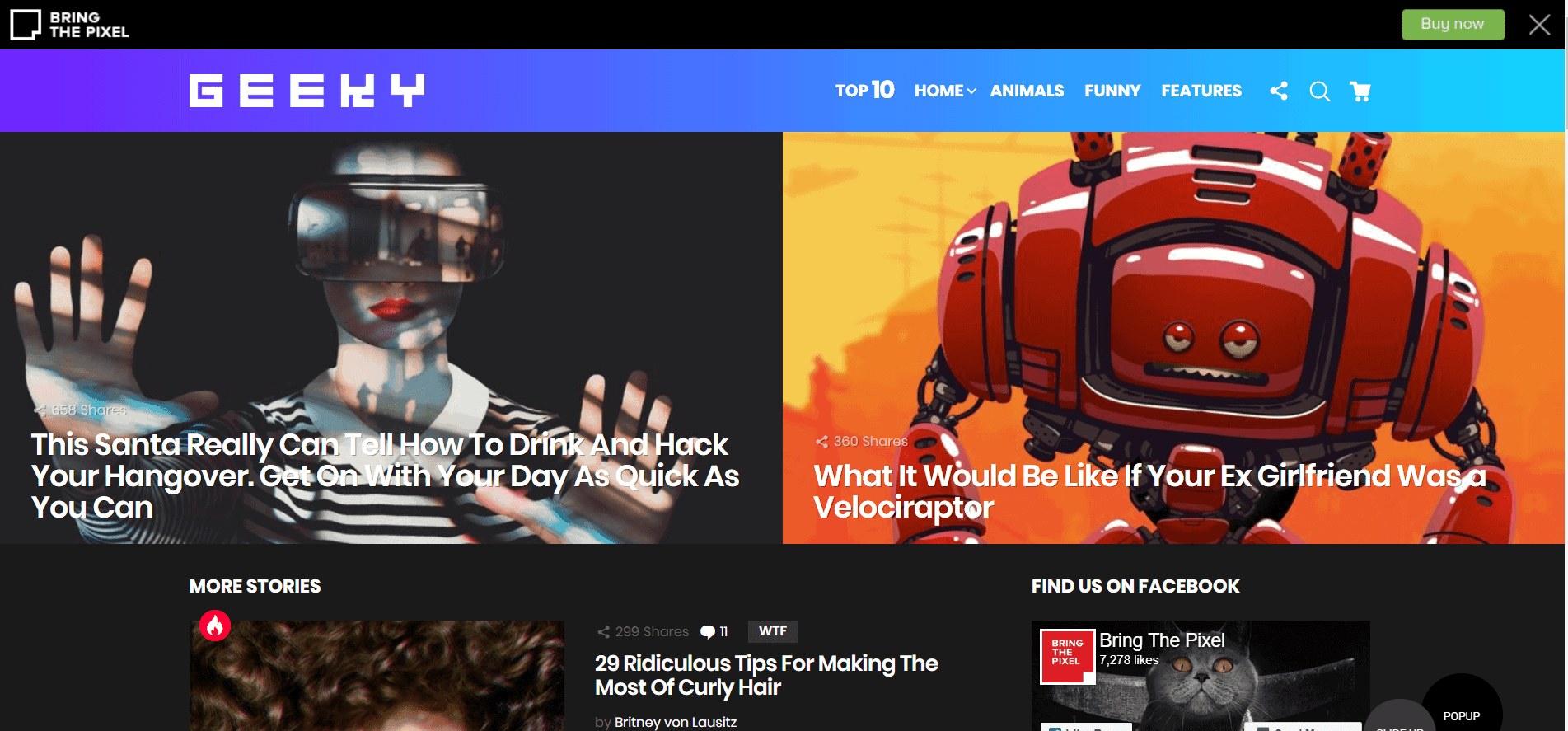 Bimber is a viral magazine theme, that lets you launch a fully functional viral site in no more than 24 hours. It comes with powerful sharing buttons; popular, hot, trending listings and multiple ad locations. Everything in a lightweight and easy-to-use package.
In bimber theme users can easily switch between dark more or light mode(You can disable this feature as well). Beautify switcher that can be placed anywhere in the header.
And, You have an option to upload a different logo for dark mode and normal mode which is pretty amazing.
The Salient is fast and stunning theme which will definately make a great first impression.
This theme comes packages with highly tailored version of the WPBakery page builder. Page builder can let you make beautify websites without touching a single line of code.
Just a mind blowing theme.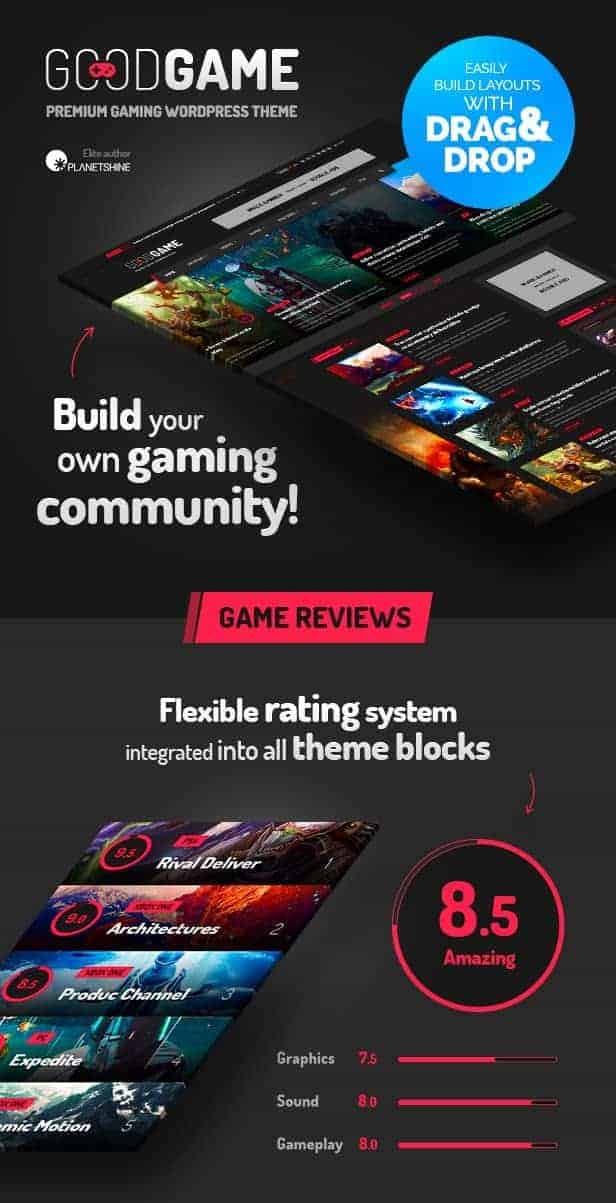 As I mentioned earlier many users in games niche want to have built their website in dark mode so why not go with a theme specifically designed for gamers or videos.
Goodgame is a purpose-built gaming news magazine blog theme. It features everything that a gaming news and reviews site could need. Easily assign platforms like PC, PlayStation, Xbox etc. to your posts to indicate which devices are supported.
Easily embed your video reviews or new game trailers from youtube, vimeo and others.
Powerful review features will allow your game reviews to stand out from the competition.
Goodgame theme makes it extremely easy to integrate your site with Twitch.tv and show your live game streams, video archive and online/offline status right in the site.
PHOXY is a gorgeous and creative theme for professional photographers.
It includes albums, galleries, events, fullscreen, proofing, blogs for photographers to create a unique website.
The theme is not limited to just photographers and could easily be adapted to suit a wide range of applications such as creative agencies, weddings, fashion sites, art blogs.
You can even build instagram portofolio which is pretty cool feature and top of that it's one of the fastest wordpress theme.