Do you want to sort WooCommerce Products on shop and category pages?
You can easily move the products you want to sell more on the top of the shop or category page.
You don't need any plugins for this. In fact, it can be done from your own WooCommerce Dashboard. Surprisingly many folks are not aware of this feature.
So, if you ever installed any plugin on your woocommerce plugin delete it immediately. because you don't need it at all.
Sort WooCommerce Products Manually
First of all, you need to Navigate to Products, then click Sorting. (See the screenshot below)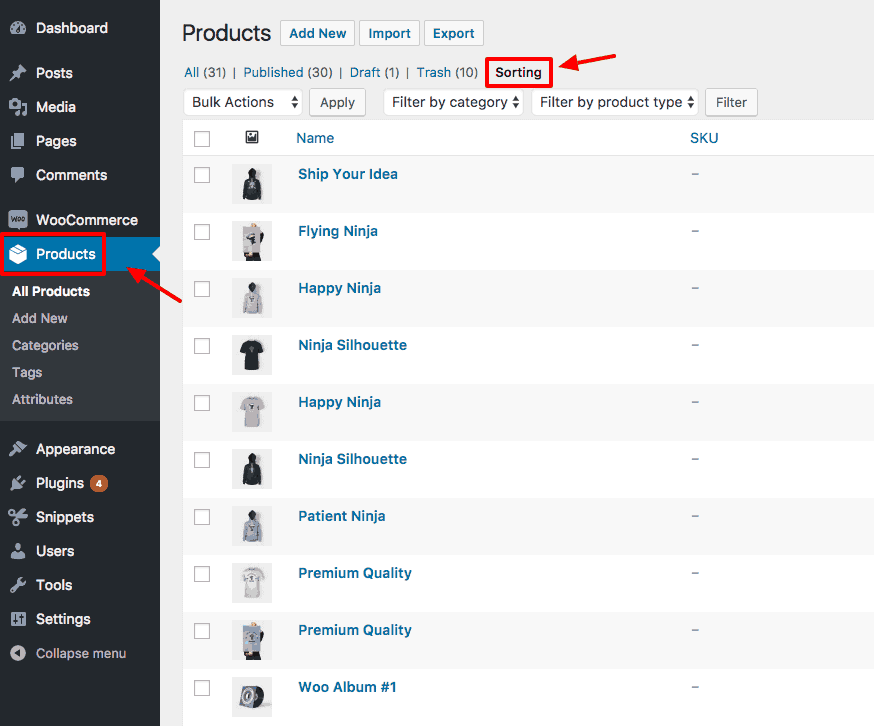 From this page, you can simply drag and drop the product rows to reorder or sort them.
You could also filter by category and change the ordering per category.
It's worth noting that this isn't a very flexible sorting option, but it is great for small to medium size shop and even bigger inventory if you don't mind doing some manual work.
When you add new products they will show up first on top of the list.
If you wanted to change the default sort order, you can do that under WooCommerce > Settings> Products > Display > Default product sorting.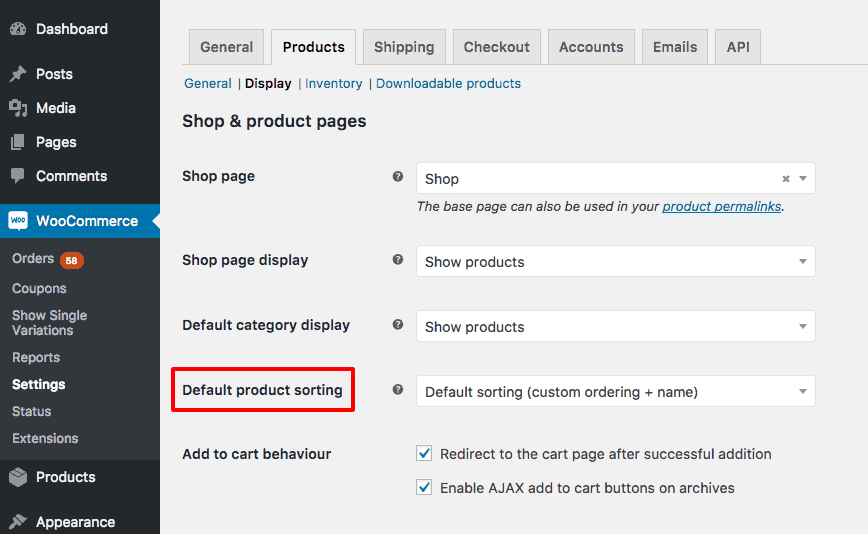 Have any question? Don't forget to leave a comment below.
If you liked this article, then please follow us on Facebook for WordPress tutorials. You can also find us on Twitter and Google.