Niche vs General stores! which one is better?
Before we start for the let me tell you if you have a general store you don't even have a business. what you have called is product thrower machine,
You are literally throwing products on the table. Yes sometimes you might make some sales after spending tons of money on ads but that's not how business works and business model which can't sustain in long run.
I have listed Six reasons why Niche stores are Winners over General Niche when it comes to a Dropshipping or new e-commerce stores.
Niche vs General stores
Let's look at some reasons why you should go with niche store or general store.
1

Trust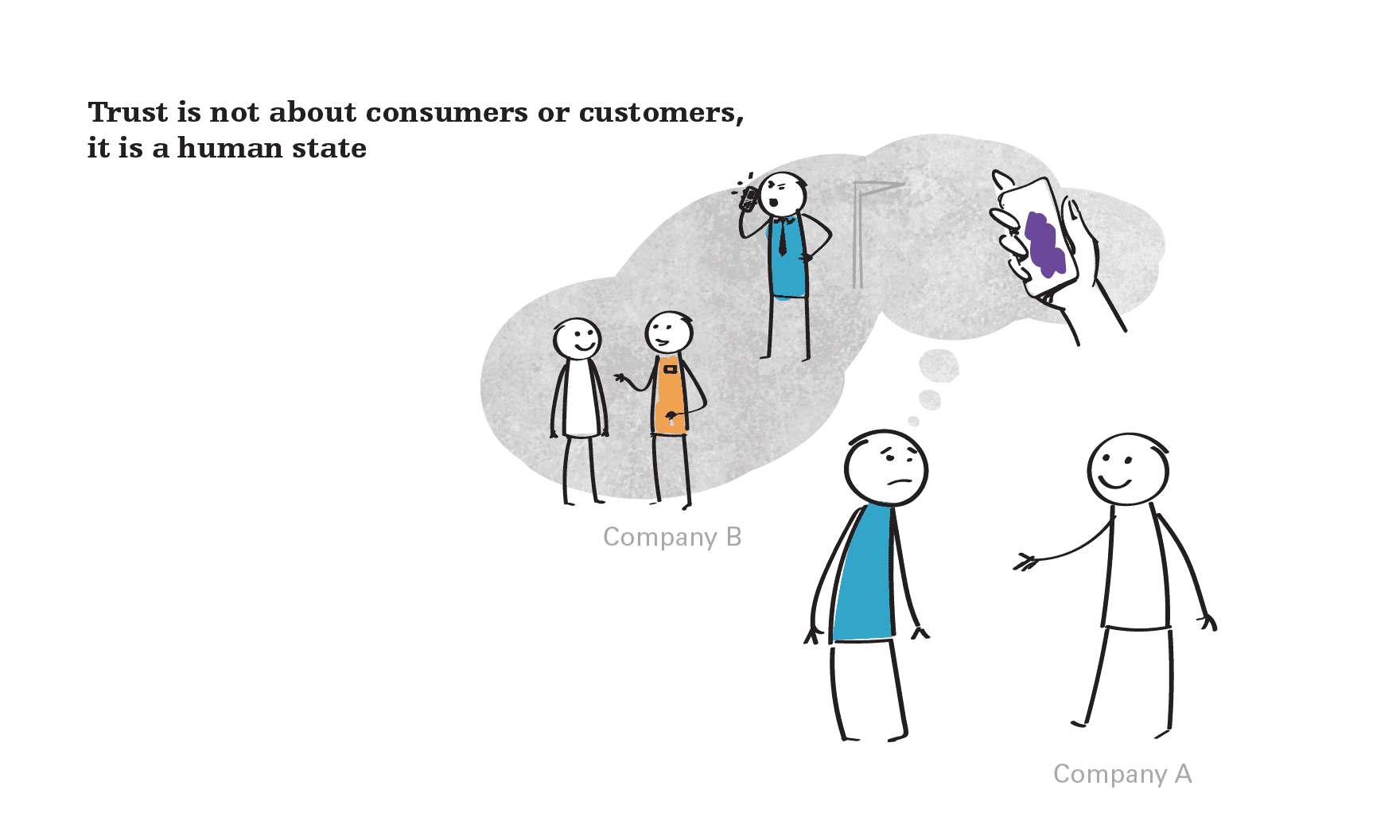 You know, if you start working with no particular niche, you will find it really difficult to market your business.
Besides, a store without a niche can never earn the "TRUST" of customers.
Wondering why?
Well, let's say you're selling baby clothes, adult sunglasses, sports gears, beauty products and other tech stuff.
Now, when a customer comes across your store, he will notice that you're selling every stuff but specialized in none. So they would feel less encouraged to purchase from you…
Niche storage is easy for every audience, and in many cases it is easy to focus on the right product, almost all of the products in your shop can fit prospective buyers. It leaves you with the average and better conversion of the higher cart order.
So yeah, it is much, much, much better to work with a niche instead of General niche…
2

Competition

competition is actually a good thing for the public but you need to stand out if you really want to be profitable & Successful.

Think about who you want your competition to be.

Are you trying to compete with Amazon or Alibaba?

Of course not. You can't beat them overnight.

So don't just sell whatever the Trending of the month is or what you can get a couple of cents cheaper.

You won't beat Amazon at being the marketplace where the customer is searching for a product they want, if you establish a niche store you will be visited by people who know what they want to buy.

Be known for being the best source for something. That can be the best quality, best customer service, the best selection of hard to find items….you get the idea.
3

SEO

On SEO point of view, Let's say you are selling 'Clothes', for example.

If 'Clothes' is the niche AND the main keyword, the store owner is definitely going to have a bad time. No doubts, you will find thousands of matching items on AliExpress, and will gladly upload them on the website.

Then what? What to do next?

From the point of view of SEO optimization, the 'Clothes' niche is impossible for a beginner to rank anywhere in Google.

An extreme competition, a vague keyword – none of this is good for an e-commerce website. Even carefully targeted Facebook and Instagram ads won't help much.

That's why you should not go with general or too broad Niche.

Instead of selling all kind of clothes starts selling ladies dresses or Mens Jackets, baby clothes or even bikinis and other undergarments.

You can target your audience much easier,

Because Facebook, Google & Instagram can track what people are looking online and if you are selling that particular item, it's much easier for them to target your ads where it's more likely to make a sale.
4

Facebook Pixels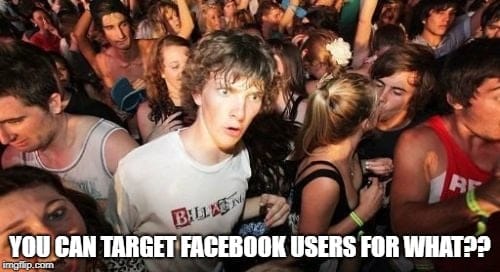 Most of the Dropshippers and wanna-be Entrepreneurs main marketing tool will be Facebook. And Pixel is the real deal.
Facebook Pixel can work differently with niche store and general store. That can affect the sales flow.
Thing is Facebook pixel was designed for niche stores, It was never built for the websites which have multiple Niches on it.
Now, is there technical solutions for that?
The answer is Yes there are some Facebook pixel Apps that can help you to do that but still it doesn't work smoothly.
When running Facebook ads and just getting started, the first few campaigns (and a couple hundred dollars) are all about collecting valuable data.
Here's the thing…
That data can be very useful in the future. And that is what people don't understand, they want to be rich on the very first day.
Data is boring, I know that
Remember: Data is what Facebook and Google make Billions from
Let me show you an example…
So you are running ads for dog products. You are testing out different dog interests like — rescue shelters, dog food companies, different dog breeds, dog charities, etc.
You are finding out what interests people are clicking on, and what people are not clicking on. You're not going to make many sales at the beginning, no one is, and that's ok. You are dialing things in.
This is going to help you when launching your next product, and the next, and so on. You are gathering data that is going to help you in the long run.
BUT
After running ads to a few products in a Dog niche, if you move onto the clothing niche, because the result isn't as you expected. This gives you an easy out, which is killing your chances of success.
You then launch some products in clothing niche which is completely different niche, that you most likely know very little about.
The data you gathered for the dog-related audience is useless. That initial money spent is wasted as you have to start all over again.
You have to find new interests from scratch for people interested in fashion & Clothing.
5

Products

In every business, there is a golden rule that you must know what are you selling.

You need to live and breathe with your products. You need to know your products really really well.

Also, You will have much better chance to find winning products because of a number of reasons.
You know what are you selling.
You will know your competition.
And, You Will have better relations with suppliers.
If you are in general niche and selling pet-related products today, launching football products tomorrow, scuba diving products day after.
How the fuck you think you can be Marketing master and know all of the Niches, It doesn't even make sense.
6

Email Marketing

Email marketing is still one of the quick and cheapest ways to reach masses. These days people love their smartphones, so much that they keep checking their phones all day.

Below are the stats of average email campaign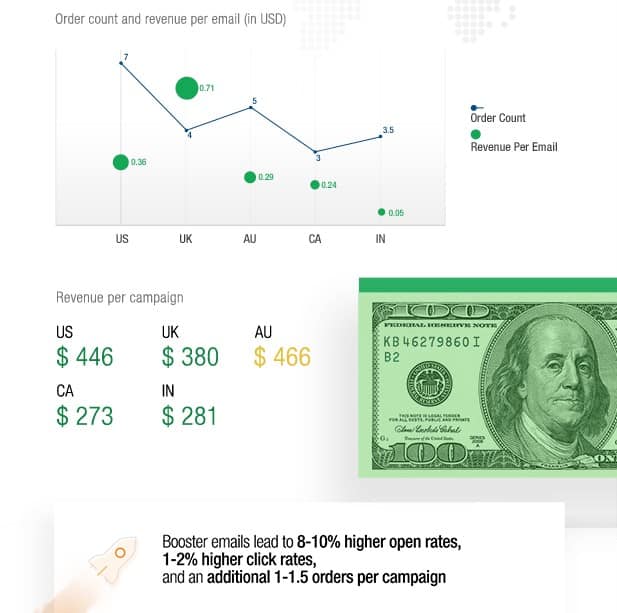 Please let me ask you, what is more powerful, Having 5,000 subscribers in general Niche or having 2,000 subscribers in Pets niche?
Imagine you send promotional email to 2,0000 pet owners with pet-related products.
That email campaign will have higher chances of above average conversion when compared to campaign where emails are sent to random people where most of the people. who don't have pets ( Why the heck they would even buy something for a non-existing dog?)
Now, ask yourself do you want to lose $300 to $400 at least once a week or even a month?
---
If you liked this article, then please follow us on Facebook for more WooCommerce and WordPress tutorials.
You can also find us on Twitter and Google plus.
What are your thoughts? Do you have General or Niche stores? what you consider is better & Why?